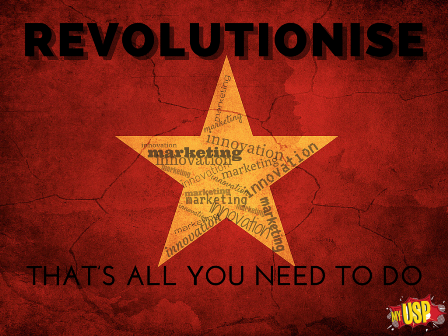 Innovation and marketing is what I'm suggesting you spend 90% your time on. If all you did was innovate like a madman [or madwoman] and then market your innovations like there was no tomorrow, all other commercial considerations would take care of themselves.
Selling is the lifeblood of any business [yes, I know you know that] and goods very rarely sell without any marketing. Your promotion will become easier and easier when your product gets better and better.
REVOLUTIONISE YOUR INNOVATION
To what extent do you appreciate that the chances of grabbing attention for your business increase considerably when your product or service is easily differentiated from your competition? This differentiation gap widens, obviously, the more time you invest in revolutionising your offering.
24 ways to innovate your product or service. How can you make it:
1. Faster
2. Slower
3. Quieter
4. Louder
5. Cheaper to buy
6. Cheaper to run
7. Longer lasting
8. Look the best
9. Easier to use
10. Softer
11. Harder
12. Taste better
13. Feel better
14. Give superior results
15. Carry zero risk
16. Have a unique guarantee
17. Offer a promise
18. Fit a certain customer profile like a glove
19. Arrive with the buyer faster
20. Arrive with the buyer in a fanfare
21. Break the mould with the method of distribution
22. Train on a subject no one else has thought of
23. Come with bundled associated products or services
24. Or solve ANY PROBLEM [worth solving] currently not being addressed?
REVOLTIONISE YOUR MARKETING
So your product is now incredible and you can't understand why anyone who matches you ideal client profile wouldn't knock down walls to get it.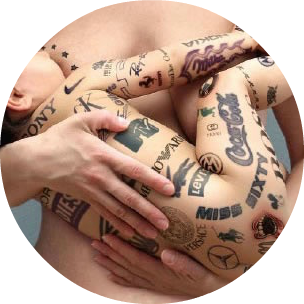 When your product or service is vastly superior to your rivals, you have a lot of great problem-solving content to use in your marketing. This will inevitably get you noticed and remembered as your messaging become different than all the others in your sector.
If you want countless advantages over your competition [the ability to sell at higher prices for a start] you'd better become great at letting them know how good you really are. Owning a new way to solve a problem in the marketplace gives you so much so say and reasons for owning a USP, an Utterly Seductive Proposal in my world. Access my complimentary report called '65 Reasons Why Your Business Conclusively Needs a USP' here.
To be selling the same product/s as others, and therefore competing on price, is a recipe for disaster. It lacks any real substance and makes me wonder why some people are actually in business at all. Shouldn't it be fun making your services better and satisfying when you successfully convey their value and gain a sale?
REVOLUTIONISE YOUR PROFIT
And finally, increased transactions, with more people, at higher margins and for longer means the everyday menial and necessary business tasks [that you may have had at the back of your mind whilst reading this] will take care of themselves. Making a profit gives you the choices to either outsource your bookkeeping or hire a graphic designer for a project where you usually would not, for example.
I asked a friend, Adam Hempenstall, about one of the working titles for this article and he argued profit was the main purpose of any business, not innovating or marketing. He's right. I'm talking about engaging in activities that produce an inevitable result.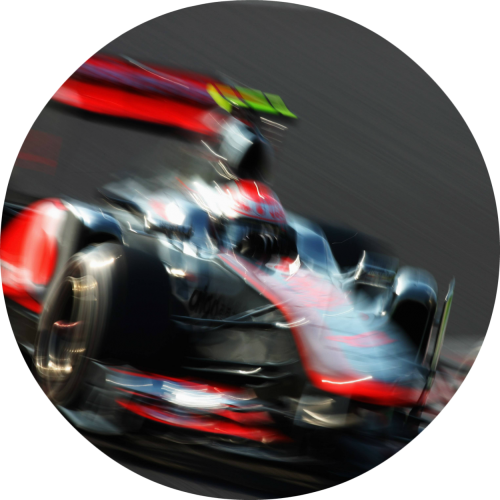 Winning is the goal of all Formula 1 teams. If the car is fast enough for long enough it will win. So the likes of McLaren, Scuderia Ferrari and Williams etc. focus with laser-like concentration on making their cars as quick as possible, whilst also making sure they last the race distance of just over 195 miles…that's 305km if you're European, unlike us English when it comes to weights and measures.
"Speed and reliability = winning taking car[e] of itself
Innovation and marketing = profit taking care of itself"
Innovating and marketing are enjoyable because there are no boundaries. You make the rules. The destination is where you decide and the vehicle is entirely your choice.
Shake the world up. Demand all take notice of you and your incredible business. Revolutionise, that's all you need to do.
ARE YOU EXCITED BY ALL THIS TALK OF REVOLUTION?
If you do, let me just mention Business Booster Boardroom. It's a £97 monthly USP based marketing programme invented for the B2B service business who want to be DUDU – Discussable, Unforgettable, Distinctive & Unique. If you have all those your business problems are solved. Claim your free trail here.
If you don't live in southern England there's a solution called Business Booster Satellite. You and I can video call each other instead of meeting up.
Tim Coe
28.1.15