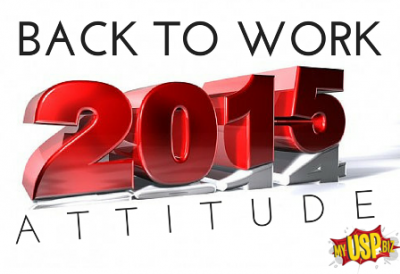 Anyone who isn't looking forward to getting back to work doesn't know where they are going.
Anyone who complains that the holidays are over should look for a new career.
Unsurprisingly, I'm looking forward to 2015 like no other year. Any holiday is like a flight stopover, a momentary pause in the overall journey.
If you want to join the myUSP Train this year then consider coming along to the monthly regular meetings I run where the aim is simple and threefold:
more sales enquiries
higher conversion rates
and building long lasting client loyalty.
All the best to everyone who's going for it and looking to make 2015 the biggest and baddest 12 months ever!
Tim Coe
5.1.15