BUILDING STRONGER CLIENT RELATIONSHIPS CAN BE FUN & CONVENIENT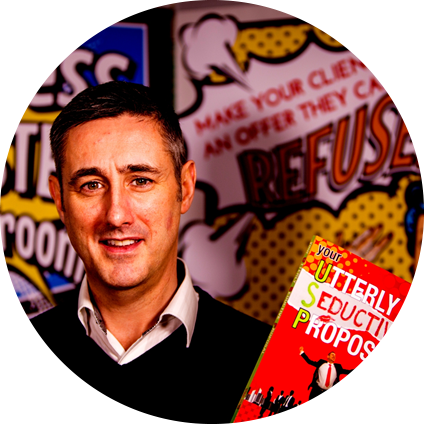 WHAT IS BBB ALL ABOUT?
It's about gathering some of your best clients together to building stronger bonds between you and them. Isn't it flattering when someone takes an interest in your business? Well that's what you and I can do with your clients.
Working in and on your own business's marketing is hard enough but coming together for a workshop style event, with other like-minded entrepreneurs, is nothing short of inspirational.
WHAT ONE THING ARE YOUR CLIENTS DESTINED TO LEARN?
There's one question I believe is the most vital question in business. That is what I'm going to teach them to answer, and it's this: "If I am your ideal target client, why should I do business with you over any of your competition? In fact, why should I even buy at all?"
This is harder to answer than you first think which is why I have developed a 5-Stage USP Process [Utterly Seductive Proposal] to draw out exactly what it is about any business the customers should get excited about. It's not always obvious, but it's there if you dig deep enough.
This Utterly Seductive Proposal can become what one is known for, what makes one famous in their industry and how people remember and talk about a person or business. It should be rubber stamped across a company's marketing so the message is clear and memorable.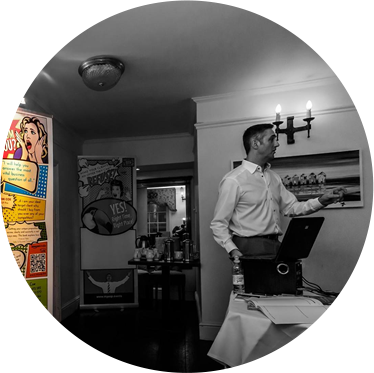 WHAT WOULD HAPPEN AT YOUR EVENT?
Your event is for your clients and everything is focused on giving them value in exchange for their time. I want them leaving motivated and excited to improve their businesses. Into the deal, they think wonderful things about your company for putting the event on.
The workshop I've developed always makes business owners look at their companies, themselves, their products and their services in a way they hadn't previously. This alternative perspective is usually how The World sees you. It means all future marketing is buyer and problem solving focused and no longer about what you 'DO'.
You typically receive a 3-hour event broken down into 3-sections:
Hour 1 – Why the USP is absolutely vital to marketing success and serious business growth
Hour 2 – The 5-Step USP Process [workbooks]
Hour 3 – Share your new USP for feedback and fine-tuning [the part everyone enjoys the most]
This link gives you a more detailed breakdown of the workshop material.
Workshops have a tea/coffee break somewhere near the middle
Time can be built in for your own product updates, staff introductions or company news.
LET'S TALK ABOUT WHAT WILL EXCITE YOUR CLIENTS & GET YOU MORE LOYAL CUSTOMERS