A DAY TO MAKE YOUR CLIENTS AN OFFER THEY CAN'T REFUSE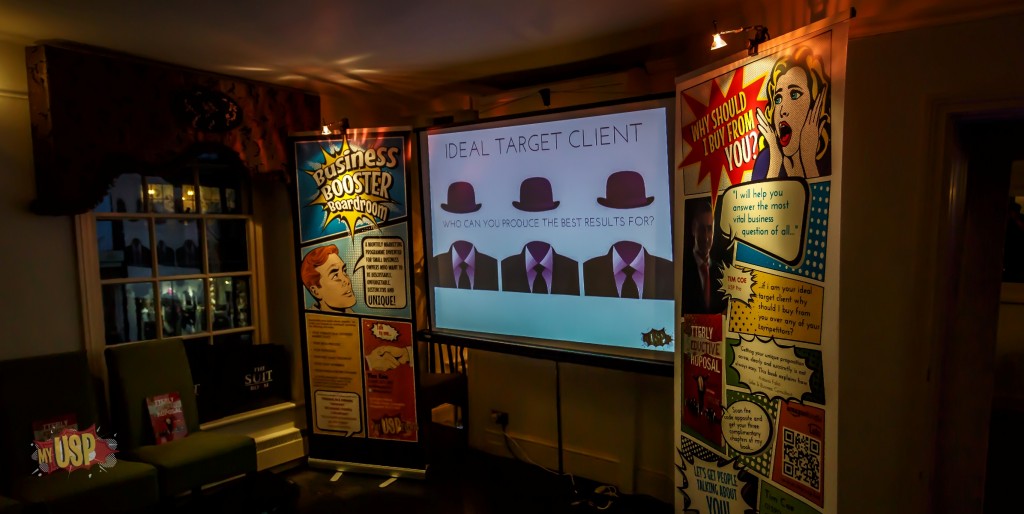 Thank you to all attendees who came to the event 'MAKE YOUR CLIENTS AN OFFER THEY CAN'T REFUSE HELD at The Stanwell House Hotel in Lymington High Street.
The following spent 3 hours+ considering how to best convey one's outstanding stand-out to the ideal target client.
Sunday Times best seller list regular Caro Handley – carohandley.com
Oakframed building supremo Phil Giron – nfob.co.uk
Health biz revolutionary Dev Maritz – nethealthelite.com
Always searching for pastures new, and properties, Shirley Bonnett – pasturesnewpropertysearch.com
Bravest attendee of the day, fresh from the dentist, Polly White – pasturesnewpropertysearch.com
The poetically & politically correct estate agent Kate Heard – fellgulliver.com
Magnificent, majestic and marvellous mortgages from Shelly West – imortgagesolutions.co.uk
The divorce solicitor with more sordid stories than even you could handle, Din Printer – scottbailey.co.uk
Proving blissful banking at Barclays, Premier Manager Emma Farrell – barclays.com 
The most fashionable Doctor of Chiropractic you'll meet, Colin the Chiro – lymingtonchiro.co.uk
Interior designer of Lymington premier cocktail bar Emily Stafford – emilystafford.com
And the hedge slashing, lawn shaving Gardinator himself Dom Bottrell – dsbhedgeandgardenservices.co.uk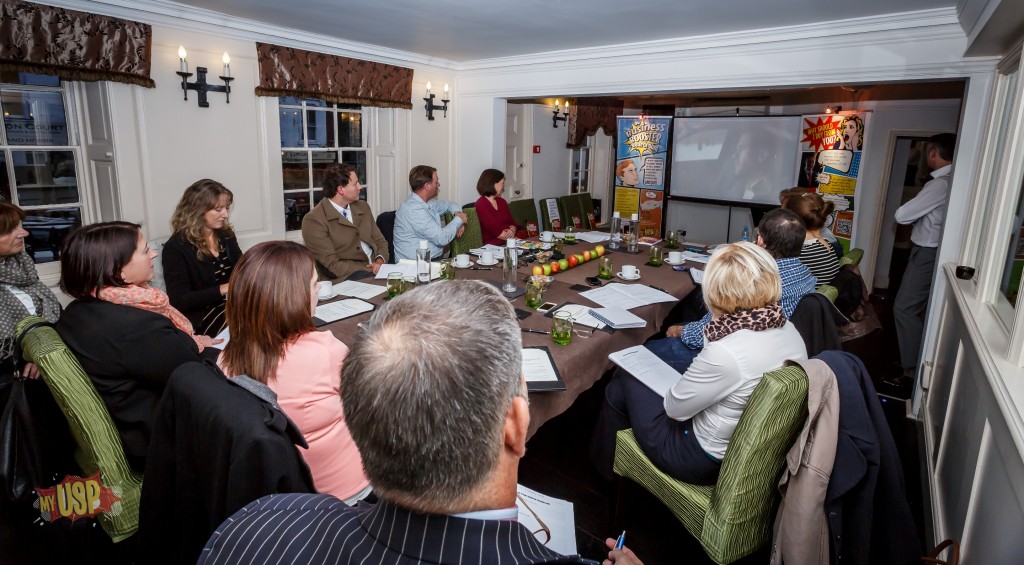 We discussed the 10-steps to actually making your clients an offer they can't refuse as well the main event – creating a USP Affirmation Statement. This is a 15-20 word phrase [not a tagline] that will convey compelling reasons why your ideal target client should do business with you over any of your competitors.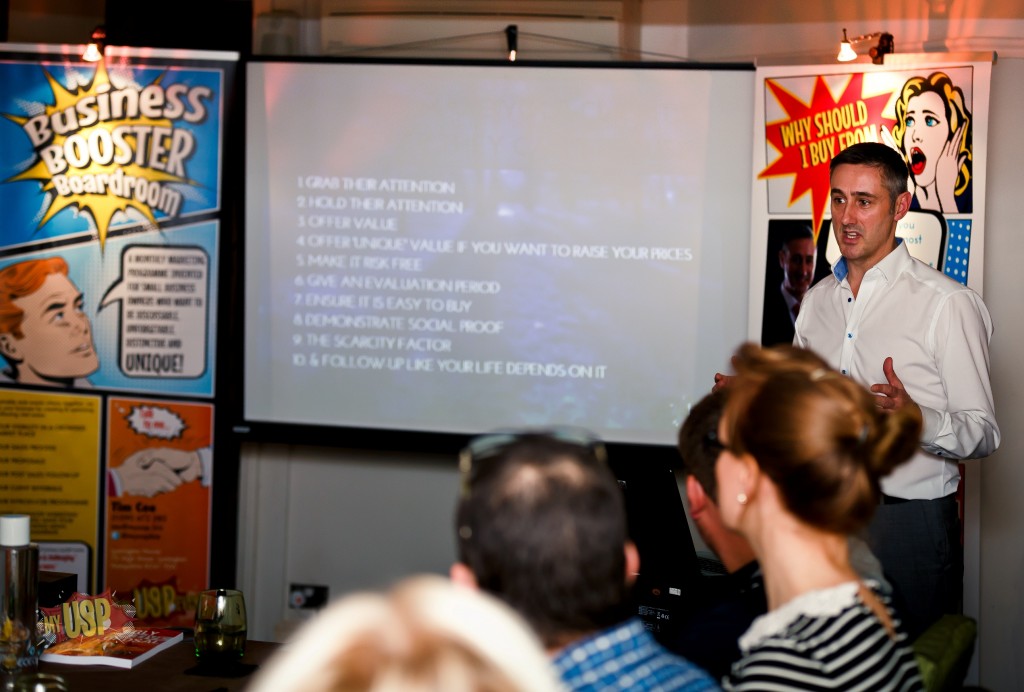 Next Thursday the 20th November we'll be doing the same thing in the same place and at the same time, 3-6pm.
If you're tired of missing sales, know you could sell more if you could communicate your golden benefits better and would like to explore ways to make your rivals look mean, obsolete and inconsiderate then contact me right now to reserve your seat –  tim@myusp.biz or call my office on 01590 672282.
There are a further '10 Reasons' why you should attend on the flyer below.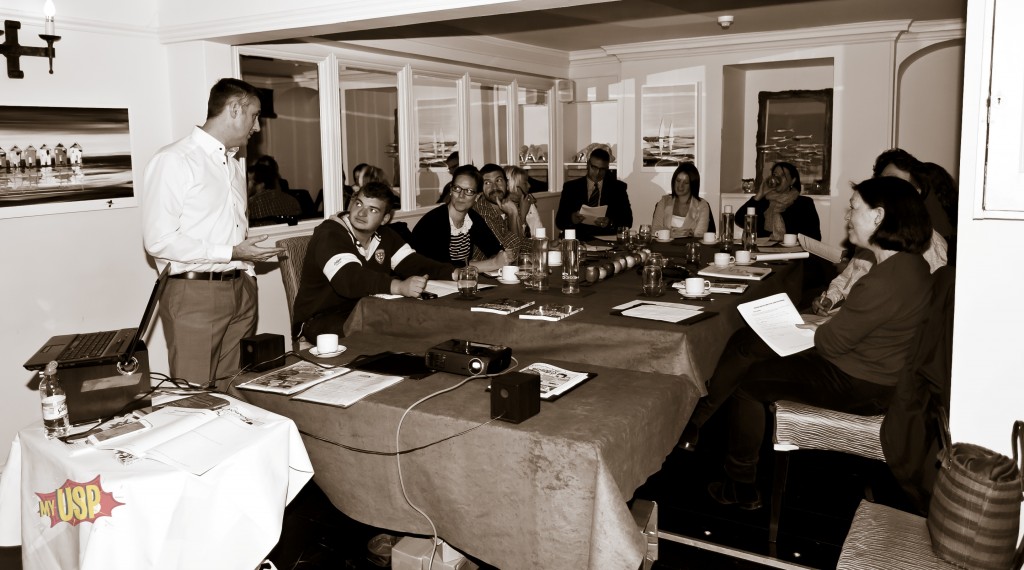 This event is complimentary and comes with a special printed workbook for your to create the words that will take some people from invisible to invaluable.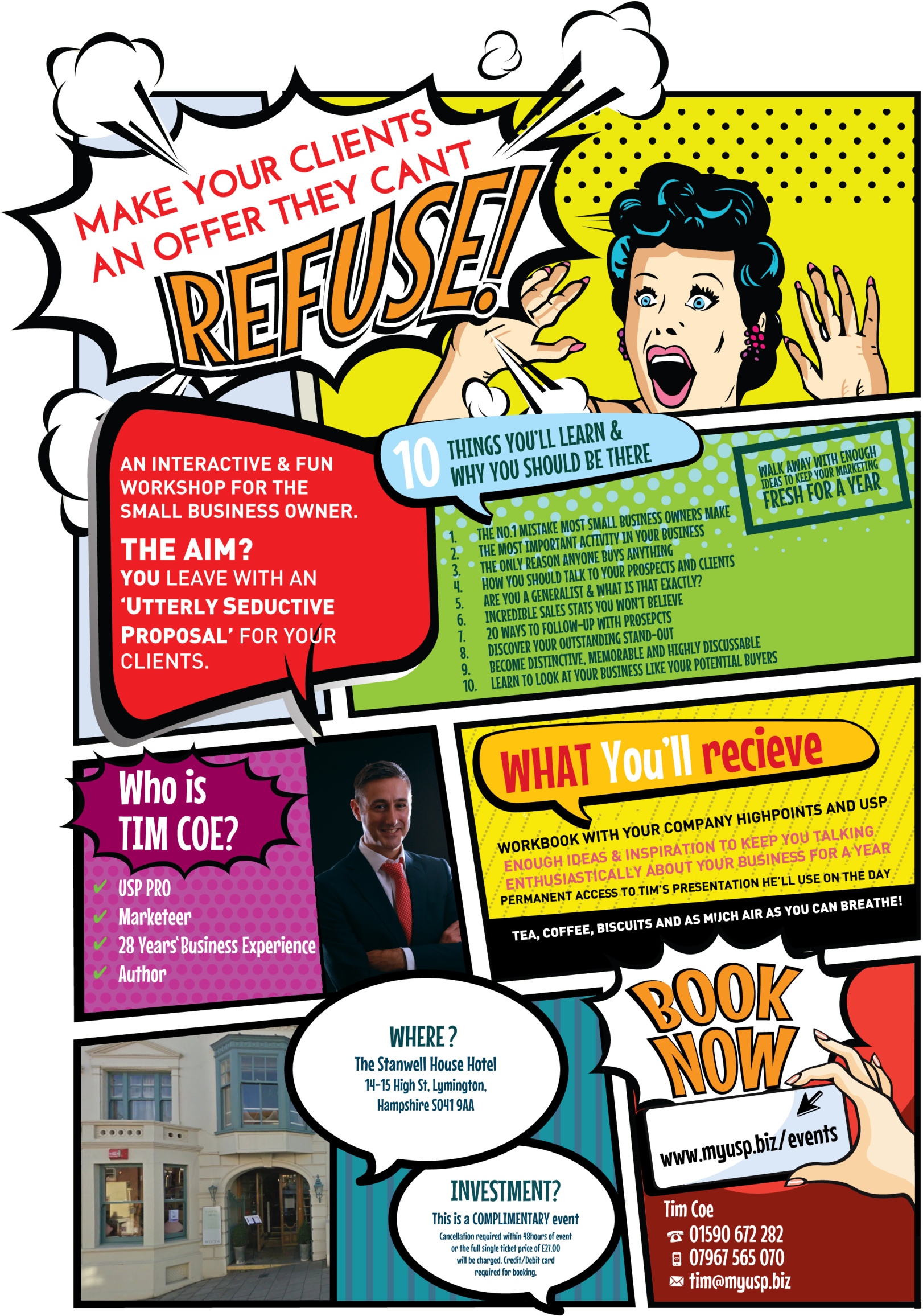 Please don't use the URL on the flyer. Just email or call. Only 12 seats available so let me know now if you feel this is an investment in your business worth 3-hours of your time.
We meet on Thursday the 20th November.
If you'd like my article '65 Reasons Why Your Business Conclusively Needs a USP' click here for immediate access.
Tim