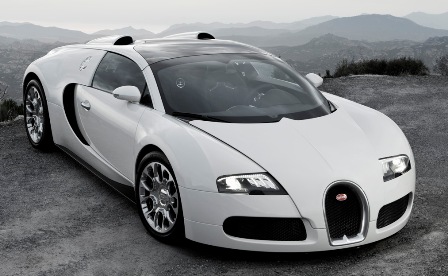 What's Your USP?
You do have one, right? You're not running your business thinking your clients come to you just because it's YOU are you? And is that a Unique Selling Point or a Unique Selling Proposition? Maybe even your Unique Selling Passion?
I had always thought it was Point but now prefer to think of it as a Proposition? Why? Well, a point is only ONE opportunity to impress your target audience. Being known for only one thing can be an easier and more memorable message to convey to your target audience. A proposition, on the other hand, allows you to build two or three idiosyncratic end results for customers. This 'Power Bundle of Exclusivity' will ultimately lead to you offering more added value…and we're all constantly on the lookout for value.
So What Did Your Business Stand For When You Opened The Doors?
As we all know, and all too often see, many companies make the common mistake of attempting to stand for everything when they first get started. They inevitably want to do everything well and they want to be all things to all people. Enthusiasm gets the better of them possibly?
I believe everyone WANTS to be perceived as having the highest quality products AND the lowest prices [there are always exceptions of course] e.g. they want to have the best food AND the cheapest prices. They want to be known for the best burgers AND the most delicious salads AND the juiciest steaks and the sauciest ribs.
The problem is this: When you attempt to be known for everything, you don't become known for anything.
Why Owning A USP Is So Magical
With your USP you can constantly innovate and devise cutting edge strategies and out-of-the-box concepts to catch people's attention. Then you can hold that attention and create long-term loyalty. Out of the ever increasing pool of marketing disciplines I honestly believe your finest choice of where to invest your effrots should be in the direction of your USP. That should be your number 1 promotional priority.
With no differentiation you're just an also-ran or a 'me too' type of business. You make it difficult for individuals for refer and talk about you.
But if you have a one-of-a-kind, compelling and risk free proposition everything else will feel the ripple effects from this. Your videos, copywriting, headlines, website, articles, blogs, sales material, SEO, mission statement, promotions, free information products, email marketing, social media, designs, advertising [if you dare], PR, events and webinars, etc etc etc, will all fall into place as your core beliefs and company values will always be clear and defined. Your USP will carry through in everything that you do and before you know it you'll have a reputation for what you want to stand for…and that is surely a magic feeling.
What Will Your Business Stand For?
In order to have a unique selling proposition, you can't attempt to be known for everything. You have to create differentiation between yourself and your competition, and make that distinction as obvious as you can to the consumer. Your high impact initiatives will be something that makes your business unforgettable and you'll become known for that unique quality and stand out from the crowd.
And Finally
If you run your business with passion and love what you do all day, beyond how words can describe, I don't think you need worry. Your USP will announce itself at every available opportunity naturally.
So what does your business stand for? What are you known for? What gives you the cutting-edge over your competition? What keeps your clients coming back for more? Please share in the comments below.
Tim Coe
Why not follow me on Twitter for more marketing gems?
Follow @myUSPbiz